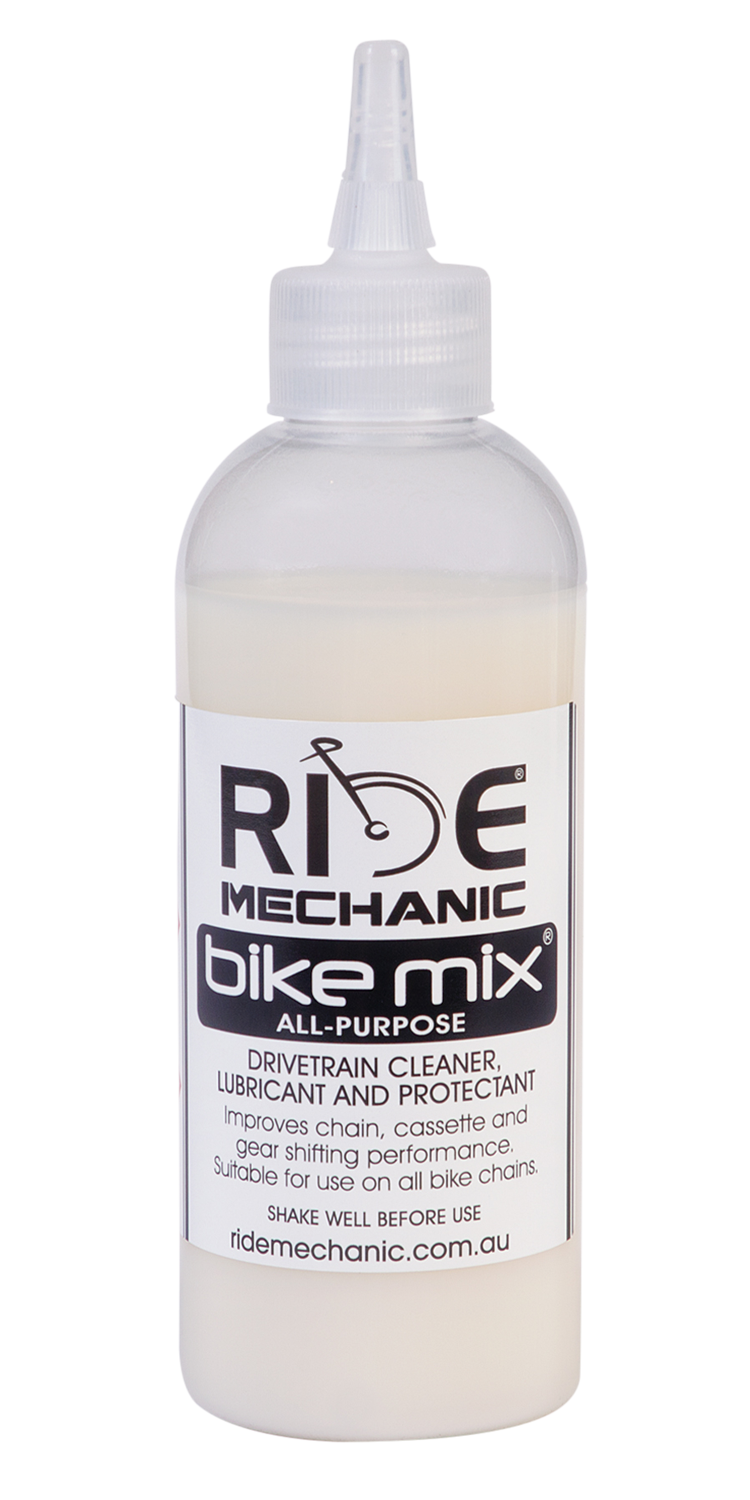 Bike Mix
BIKE MIX has been developed for the extreme demands of ENDURANCE MTB but it is also used by many other riders who want a lube which is proven to last for 12h in dry and dusty off-road conditions.
BIKE MIX is a 4:1 mixture of BIKE MILK (clean and dry) and BIKE CREAM (durable fluid).
Bike Mix is preferred by endurance riders (over 4h) because it is dry enough to not attract dust but it is also wet enough to last for about for a 200km ride.
It has excellent penetrating-cleaning-degreasing properties to remove grime buildup and assist lube flow thoroughout moving chain parts.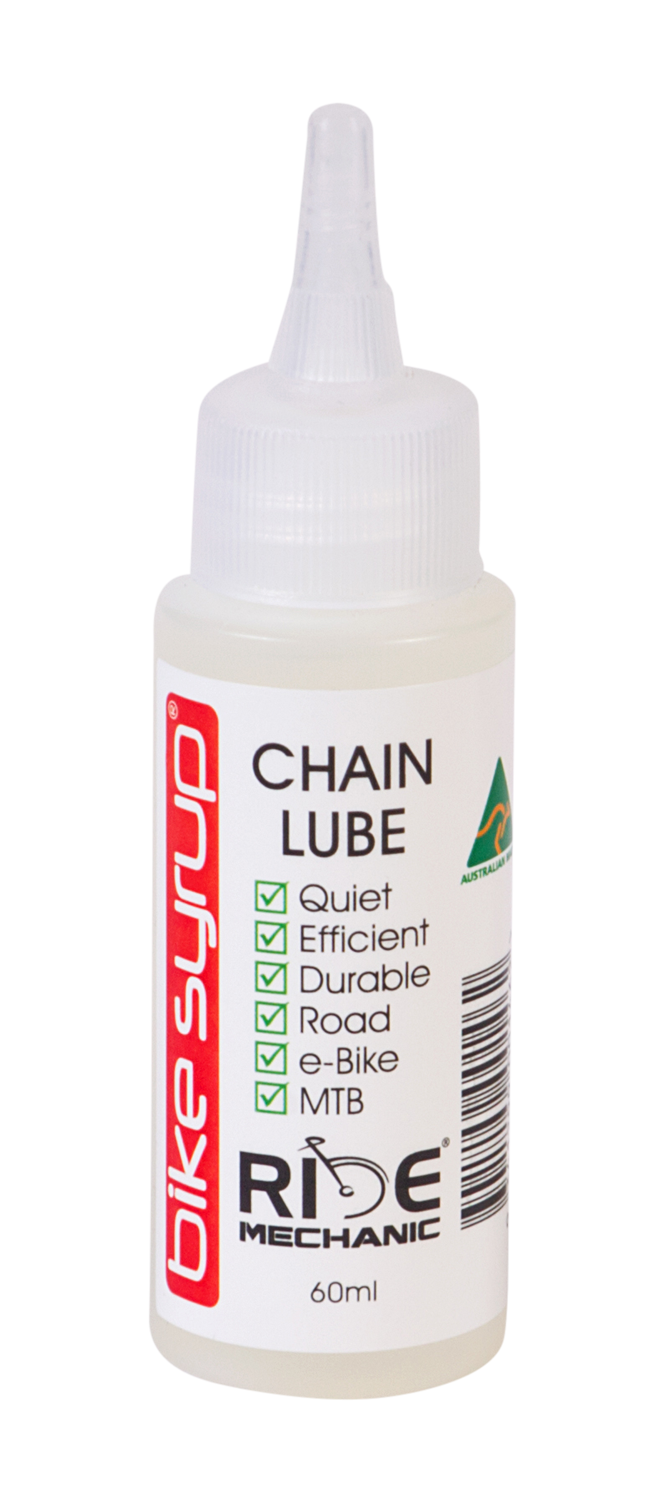 Bike Syrup
Bike Syrup is a long lasting wet film chain lubricant which contains a cushioning additive that coats the metal surfaces inside the links to provide exceptionally quiet drivetrain performance.
Bike Syrup lubricant formulation was designed to last long distances and make the drivetrain run very quiet while providing an external coating which does not attract road grime. It is a viscous consistency and applied sparingly one drop on every 3-6 rollers. The Syrup then slowly penetrates deep into the links to leave a tenacious coating which protect the inside and outside surfaces of the chain. This means the chain runs smooth and quiet over long distance road riding conditions.